Tatayya Vichara Vedike, Mysore
Aspirations and Dreams
The ceaseless effort, sacrifice of its founders is of pivotal importance in the history of every city and country. Our country has a legacy of such brave hearted personalities whose lives were dedicated for the society. Mysore was considered the model city even during pre-independence era and also as "Shikshana Kaashi" of South India. Sri Venkatakrishnayya's role in the overall growth of the state of Mysore was major. He was the godfather of journalism in Mysore, a statesman, a model teacher, a social reformer, prolific literary persona, encouraged education for women, founder of several educational institutions. Because of his overall contribution which touched the lives of citizens of Mysore, he is aptly honored as 'Grand old man of Mysore – Tatayya'.
It's a tragedy that we do not even have opportunities to remember the lives and ideals of the great souls who dedicated their lives for social service. We are so engrossed within ourselves that we don't even have the imagination of a united society. There seems to be an absolute need for memorizing these souls who helped in uniting the society and in its overall development.
This platform called "Tatayya Vichara Vedike, Mysore" has been started with an intention of working in unison with like-minded people and admirers of Sri Tatayya's principles and works. Its ideology is to bring freshness into our own lives by creating awareness about our social responsibilities with Sri Tatayya as a role model. Vedike desires to operate as a public organization with the help and co-operation of institutions started by Sri Tatayya and the citizens of Mysore. It has aspirations to expend efforts in implementation of Sri Tatayya's ideals relevant to public service.
Aims and Aspirations:
To work on the re-publication of Sri Venkatakrishnayya's consolidated literary works with preface and comments applicable for today's readers. The content of the publication should have insight into Tatayya's life and thoughts he used to preach and practice. To collect and print along with appropriate critics the editorials and other articles written by him in Kannada and English.
To publish the Tatayya's Memorial Edition having articles by today's writers and his acquaintances. To archive the research works on Tatayya, biographies and memoirs of him and make it available for general public.
To start a museum to help general public and research students by providing access to Sri Venakatakrishnayya's books, newspapers, photographs. To mimic the working model of Gokhale Institute of Public Affairs, Bangalore to support and implement the principles proposed by Sri Tatayya with regards to public affairs. To improve this vedike as a centre for cultural and social activities.
We welcome your suggestions, opinions and guidance.
Event
Thathayya birthday celebration and Website Launch about Thathayya at Sharadavilas Auditorium, Mysore on 11.5.2011.
News and Events
Event 01
Thathayya birthday celebration and Website Launch about Thathayya at Sharadavilas Auditorium, Mysore on 11.5.2011. Read More
Gallery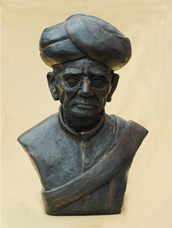 I hold a great respect in my heart for Sri Venkatakrishnayya's efforts towards Public Service, eradication of discrimination among poor and backward classes of the Soceity. I would like to bestow upon him the title of 'Bheeshma of Mysore'.

– Mahatma Gandhi
I am not secluded from the group of admirers who respect, appreciate Sri Venkatakrishnayya's Patriotism, Public service and selflessness in contributing his life for the betterment of Soceity.

– Sir. M.Vishweshwarayya
Shri. Venkatakrishnayya is well known for his social activities in mysore and his dedicated life. He has done yeoman`s service for in the field of social service and education.

– Late Sri Chamaraja Odeyar, Maharaja of Mysore
If it be proper to regard the spiritual value of a thing as higher than all its other values, it should be no exaggeration to describe Sri M. Venkatakrishnayya as the greatest among the patriots of modern Mysore.

– Dr.D.V.Gundappa (DVG)
The Anathalaya website